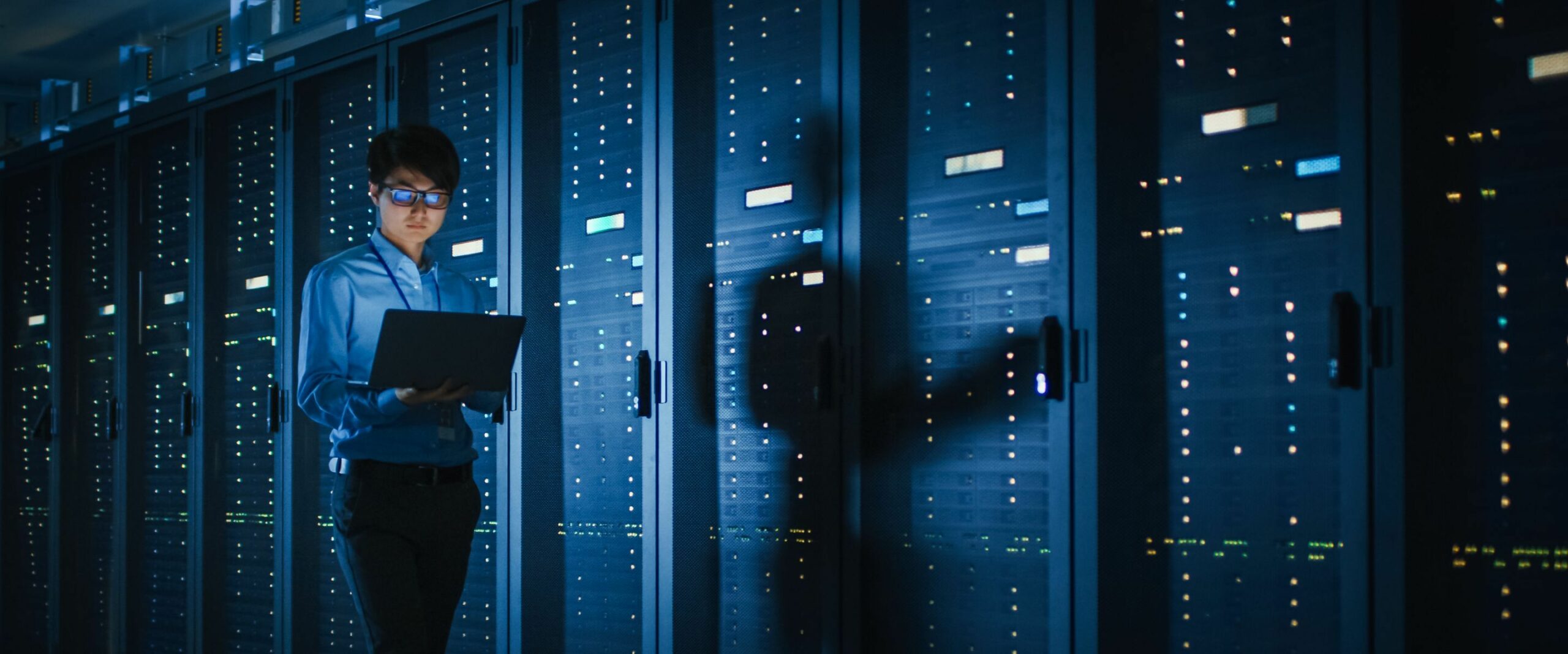 26.03.22
EDGNEX Data Centres by DAMAC showcases it's disruptive approach to the global data centre market as gold sponsors of Capacity Middle East 2022
Dubai, UAE, 24 March 2022 – EDGNEX Data Centres by DAMAC, a global digital infrastructure provider owned by DAMAC Properties, is a Gold Sponsor of international telecoms conference Capacity Middle East. Capacity Middle East will welcome more than 1,000 attendees from around the world to meet, network and do business over the five-day event. Capacity Middle East runs from March 27th to 31st and includes industry panels, fireside chats, an exhibition area and networking receptions.
Chairman and Founder of EDGNEX Data Centres by DAMAC and DAMAC Properties, Hussain Sajwani, will be hosting a series of events that bring together hyperscalers, data centre providers, cloud service providers, and telecoms carriers to share their insights and discuss the future of the ICT ecosystem.
"Capacity Middle East has been supporting the growth of the ICT ecosystem in MENA for nearly two decades. It provides a forum for discussing the trends and technologies that are shaping the future. For EDGNEX Data Centres by DAMAC, it is an opportunity to introduce our business and develop new relationships and projects that will support our vision for local digital infrastructure that benefits business, communities, and end users. Throughout the week, we look forward to connecting with leaders in telecoms, data centres and the cloud, and sharing how EDGNEX Data Centres by DAMAC will be disrupting the market," said Niall McLoughlin, Senior Vice President of parent company DAMAC Group.
EDGNEX Data Centres by DAMAC and DAMAC– Golf Day
The week kicks off on Sunday with the DAMAC Data Centres and DAMAC Golf Day hosted at Trump International Golf Club. This Capacity Middle East exclusive Golf Day is an opportunity to experience DAMAC Data Centres and DAMAC's approach to service and experience while enjoying games, gifts, awards, and a BBQ to close out the event.
EDGNEX Data Centres by DAMAC Capacity Middle East Gold Sponsorship
DAMAC Data Centres is a Gold Sponsor at Capacity Middle East and will have both a meeting room and a stand. Attendees can drop by Stand 10 & 11 to talk all things data centre with the DAMAC Data Centres team throughout the event. The team will share details about where DAMAC Data Centres is breaking ground and when its data centre facilities will be going live. DAMAC Data Centres also has a private meeting room on Floor 1, rooms 145 & 147, where attendees can speak with executives and discuss partnership and business opportunities.
Day 1 Panel: Data Centre Expansion
EDGNEX Data Centres by DAMAC Vice President Sales and Marketing, Stuart Manby, will be sharing his thoughts on the future of the data centre market on a panel called "Build Them and They Shall Come: Data Centre Expansion in the Middle East." He'll be joined by representatives from Google, STC, Arc Solutions, and the Ministry of Communications and Information Technology for the Kingdom of Saudi Arabia. The panel will be taking place at 10:15 AM-11:05 AM in the main conference hall.
VVIP Business Luncheon
Mr Sajwani will be hosting a luncheon at his villa in the Palm Dubai for leaders in blockchain, cloud, data centres, software-defined networking, and new technologies. Executives are invited to discuss and debate the business opportunities that are emerging in digital infrastructure, cloud services, and a hyperconnected world. This exclusive event will take place on Wednesday afternoon and wrap up Mr Sajwani's week at Capacity Middle East.
EDGNEX Data Centres by DAMAC provides access to digital infrastructure in rapidly growing local markets with the same service and experience they receive in global destinations. Customers that choose EDGNEX Data Centres by DAMAC deliver new levels of performance and user experience in local markets, while keeping data in-country.